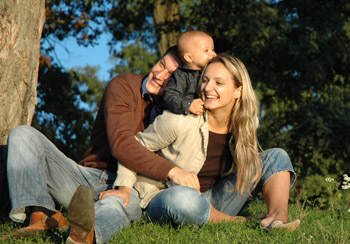 Understandably, intended parents tend to have a lot of questions. Here are three (and their answers!) to get you started:
Why do I need a legal surrogacy agreement?
A legal surrogacy agreement – your surrogacy contract, that is, drafted by a specialized surrogacy attorney – attempts to cover all the "what ifs" in the process, addressing every issue that may arise.
For example, what if the surrogate changes her mind and wants to keep the baby? What if the intended parents split up while the surrogate is pregnant? What if the surrogate is pregnant with multiple fetuses? A well-drafted surrogacy agreement will answer all these questions (and many more), and be clear as to each party's intent. The agreement should not only cover the important details of the arrangement but also establish each party's legal rights and address their responsibilities too.
Can I use a ready-made contract I found on the Internet, or create my own?
This is very heavily not-recommended. A surrogacy agreement or contract is more complicated than you may think. The costs you anticipate saving by preparing the agreement yourself do not begin to outweigh the risks or legal consequences for a poorly drafted agreement.
Most of the agreements found on the Internet are too general in nature. Not only do they lack case law as they pertain to your specific surrogacy journey, they almost never provide enough protection for all involved parties or detail the specifics of your surrogacy arrangement.
The best and most practical way to get a well drafted surrogacy contract would be to enlist the help of a reliable surrogate agency that has years of experience and can provide a solid reliable reproductive lawyer.
What is required to ensure I am my child's legal parent?
So, you have an agreement drafted by a legal professional, you've had the transfer, your surrogate is pregnant and you're a few months away from realizing your dreams! Now what? Besides the decorating, shopping, baby shower and all-around giddiness you feel every day knowing your baby is on the way, you must again return to the legal issues and obtain a judgment of parentage which declares the Intended parent(s) the parent(s) and gives them all legal rights and adjudges that the surrogate and her husband (if any) have no legal rights.
Typically, this judgment is obtained pre-birth. There are some situations where your attorney may suggest that one parent needs to "adopt" the child. When you meet with your attorney, they will advise you on which manner you must proceed. Legally, this is your final step.
Once the judgment is obtained, your attorney will forward a certified copy to the hospital your surrogate will be delivering at and it is always best to keep an additional copy in your hospital bag and then just wait for the glorious day of your child's birth.
[message/]